DJ bar led stage light star disco party mini laser lights projector for sale

Laser Diode

Laser power:5000mW
Color Blance:
Red>3000mw/635nm (<1mrad,3mm diameter)
Green>3000W/532nm
Blue > 6000mW /445nm
Beam divergence(half angle ): <1.2mrad
Beam size: 4mm
Modulation : ANG,40K modulation
Expected lifetime: 10,000 hours Warrantly: 1 year

Scanner System

Scan speed: 40k
Deflection Angle: 60 ° max
Galvo mirror size is:5*11mm
Expected lifetime: 60,000 hours
Warranty: 2 year

Controller system

Ways of control: DMX 512, ILDA in/out compatible with all external laser control system , SD

Specification

Size of case: 58*44*30cm CM
Weight: 20kg with flight case
Power Req: 90-250VAC / 300VA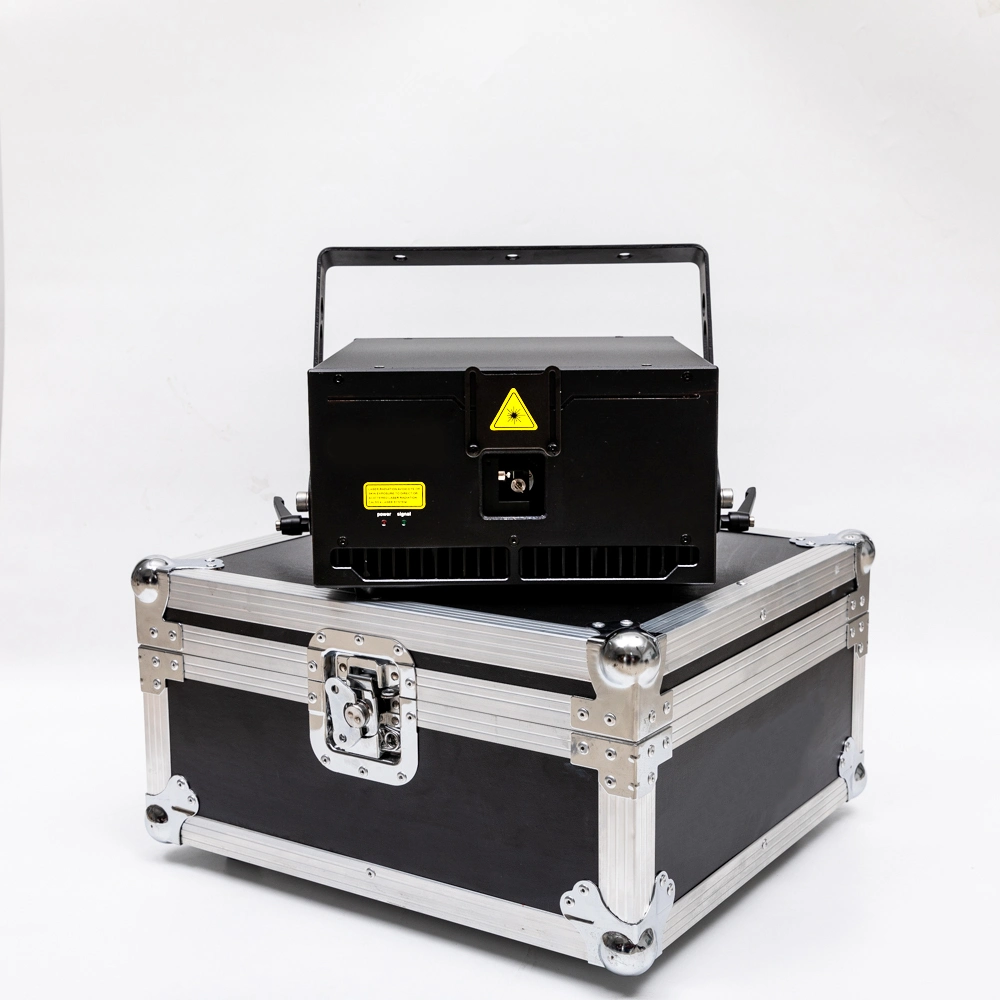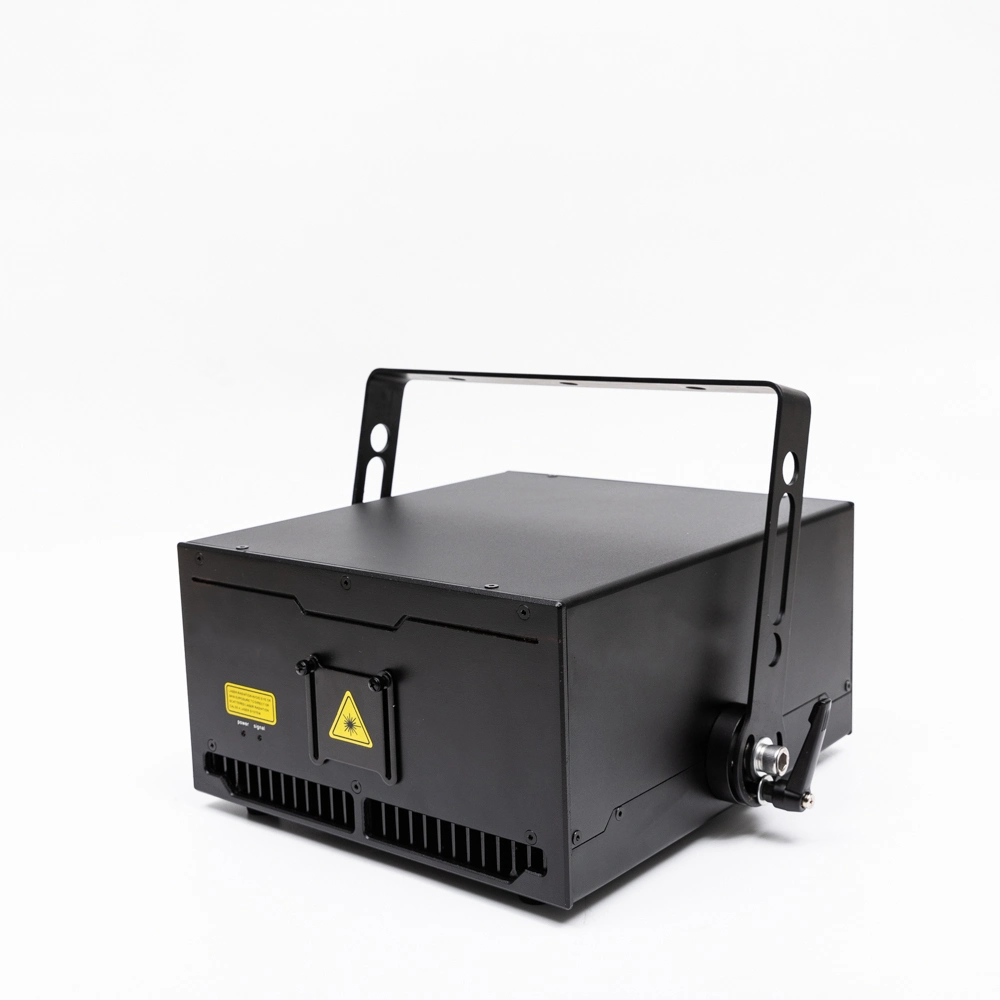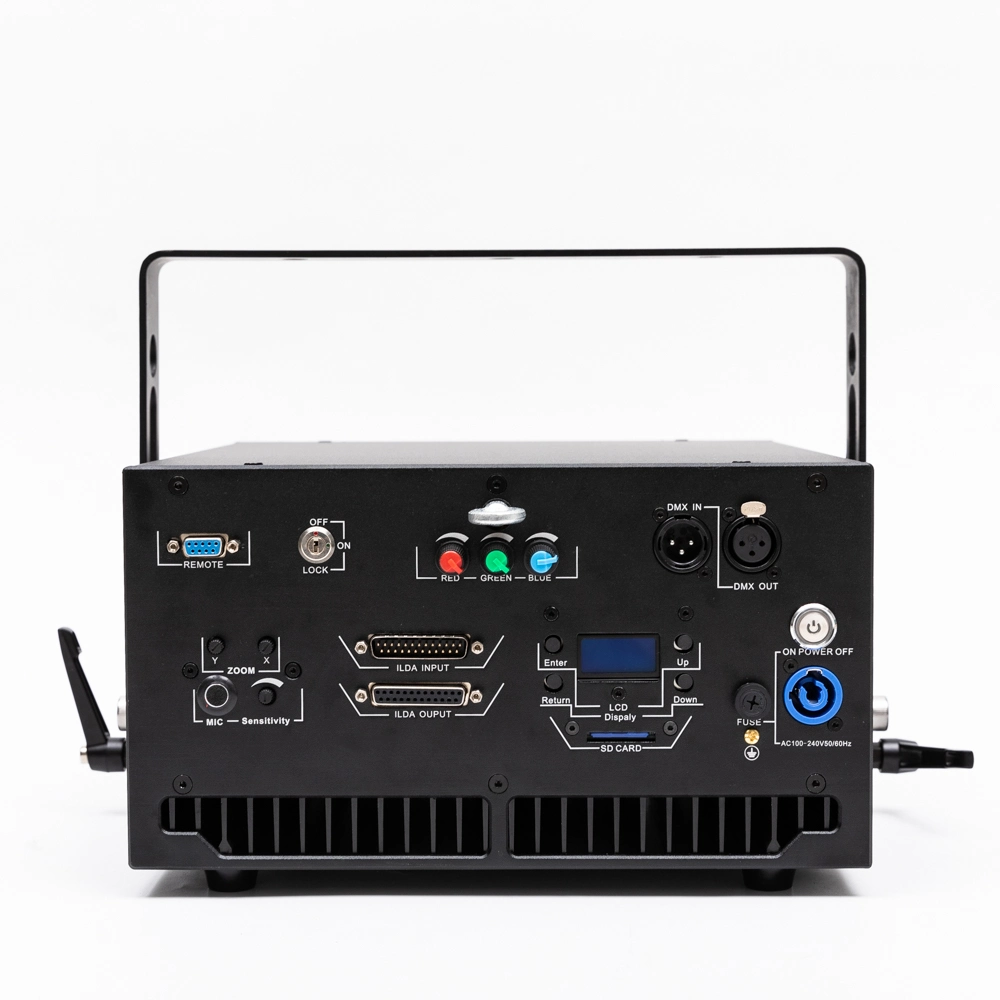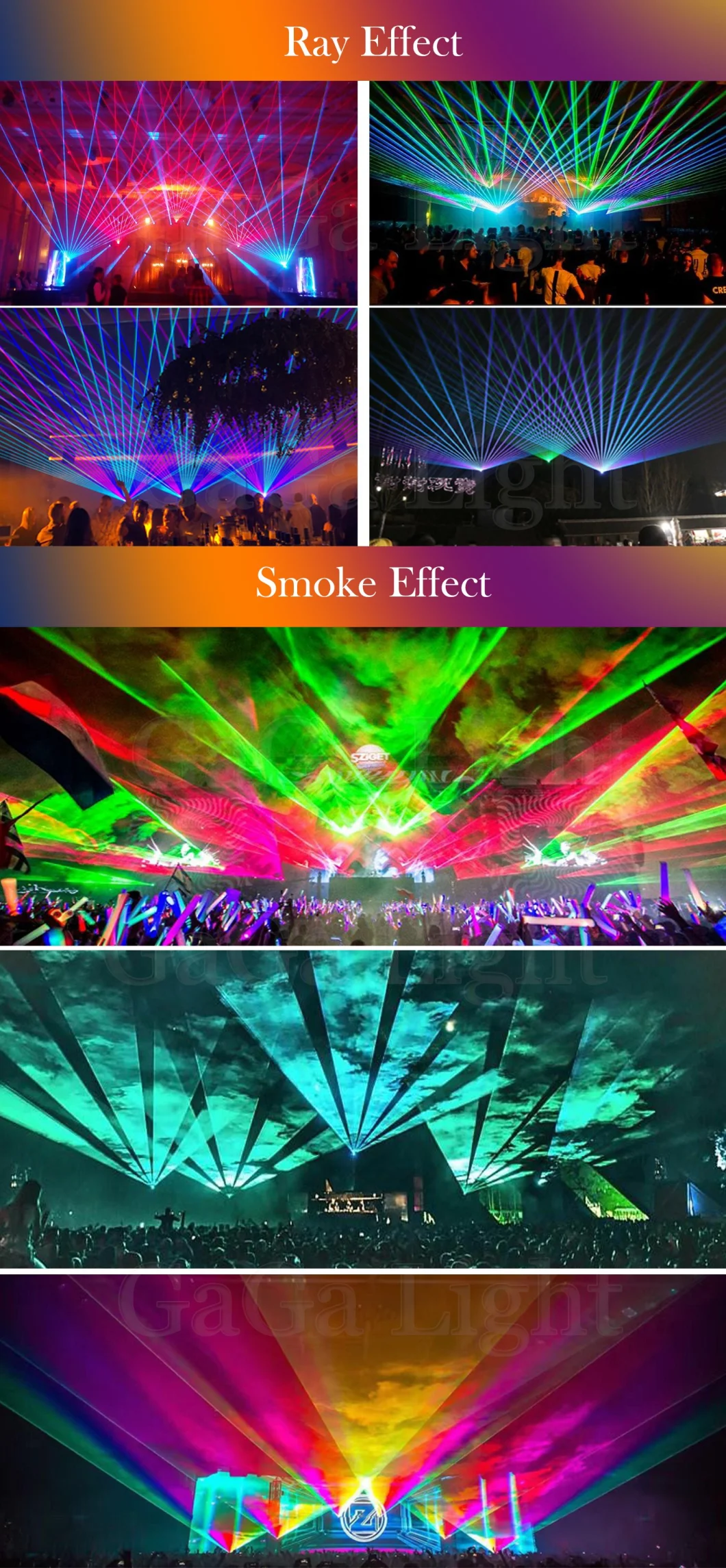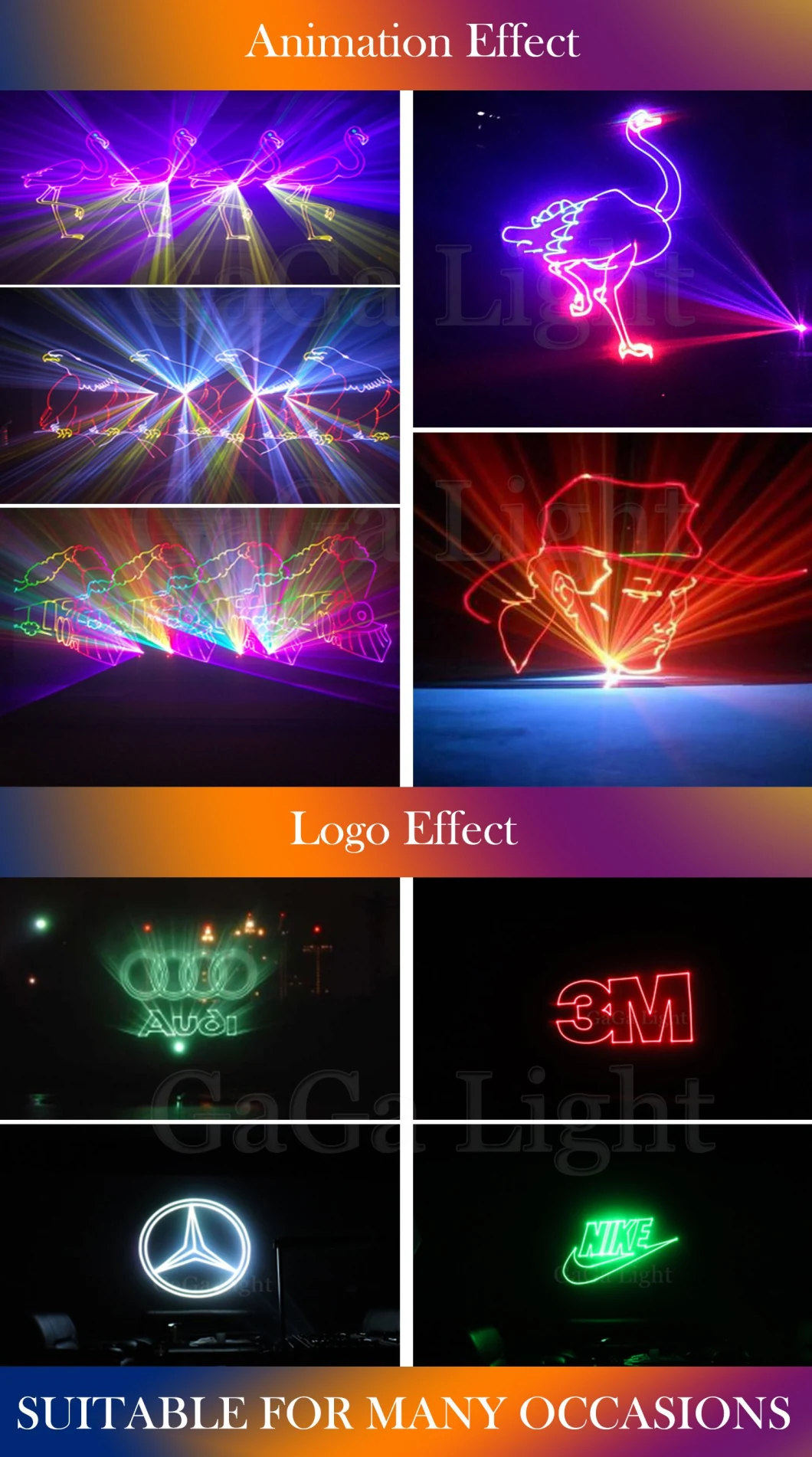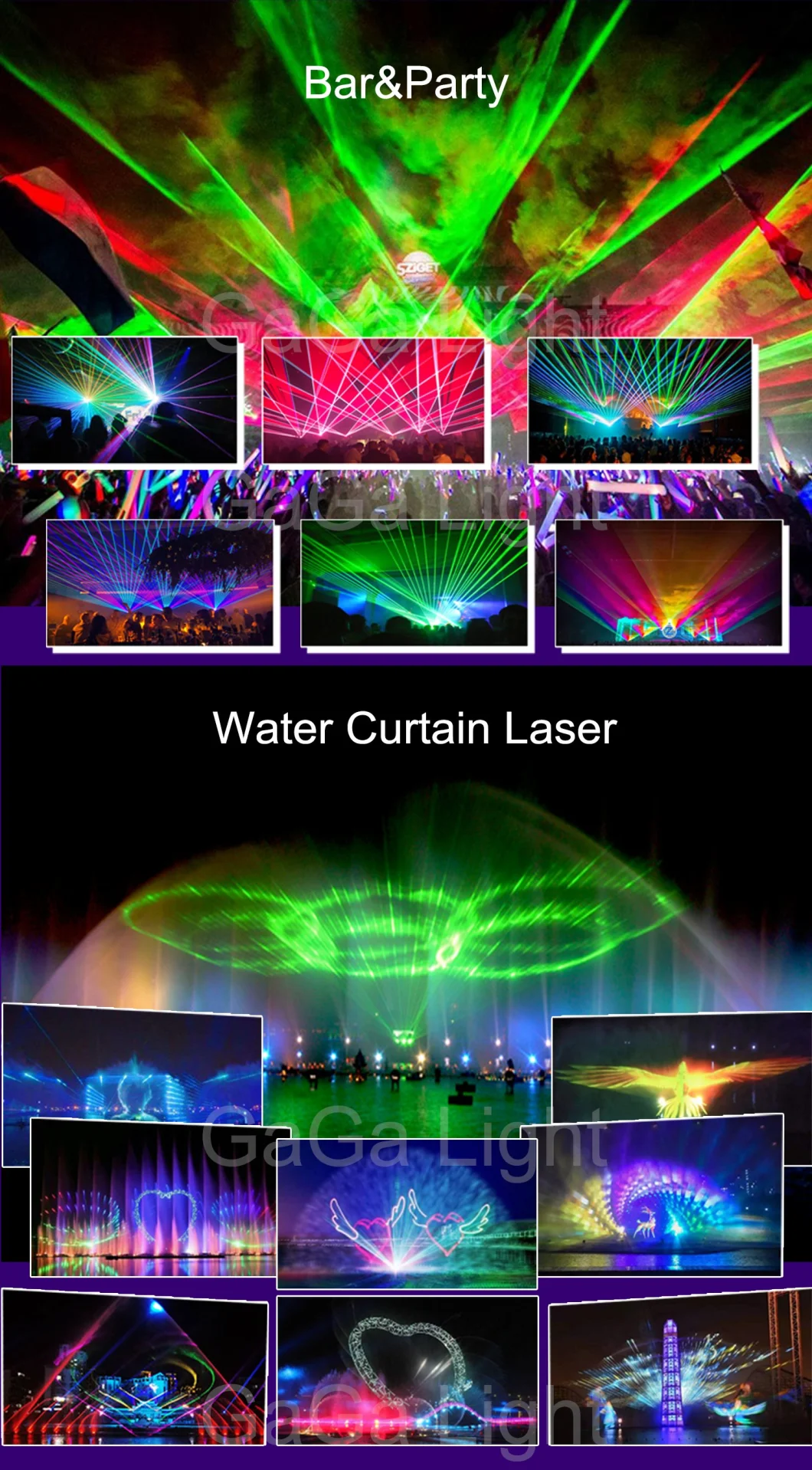 ★ Product name: 2020 new RGB 5W full color animation nightclub stage party laser light
★ The main features of this laser product are small size and light weight.
★ Don't look at its small size, it is powerful and widely used.
★ Friends, bars, nightclubs, banquets or concerts, concert parties, also you can use it for weddings.
★ It can project animation effects, logo patterns and ray effects.
★ You can also customize the company logo or other styles as needed.
★ The operation is relatively simple and convenient, Choosing it can bring you a different visual experience
★ Of course, if you have other questions or other product requirements or other
For custom requirements, you can contact us at any time.
★ All products are sold directly through the integration of in-house production,packaging and design, without the need for middlemen.
★ Factory direct sales will bring you more unexpected surprises.