Fiberglass Window Screen Roll 36 Inch x 100 Black Screen Mesh
Fiberglass window screen is woven from PVC coated fiberglass yarn. It makes ideal material in industrial and agricultural buildings to keep away fly, mosquito and small insects or for the purpose of ventilation.
Features:
Effective insect barrier.
Easily fixed and removed, sun-shade, uv proof.
Easy Clean ,No smell , good for health.
the mesh is uniform, no bright lines in the whole roll.
Touch soft , no crease after folding.
Fire resistant, good tensile strength, long life
Technical data:
1. Standard mesh: 20x20mesh, 18x18mesh, 16x16mesh, 18x16mesh, 18x14mesh, etc
2. Standard color: black, green, gray, white, brown
3. Standard width: 0.5-3.2m
4. Standard weight: 60-120 g/m2

Product name

F

iberglass

screen

Material

Vinyl-coated fiberglass

Mesh size

18x14/.013" yarn diameter, 160g/sq.m

Thread Diameter

0.013

inch

Color

White,

G

rey,

B

lack,

G

reen,

B

rown etc.

Weight

160g/sq.m

W

idth

0.5-3.2m

R

oll length

30m

Weaving

Plain or Twill Weave

Certificate

Reach

Application

Patio door, swimming pool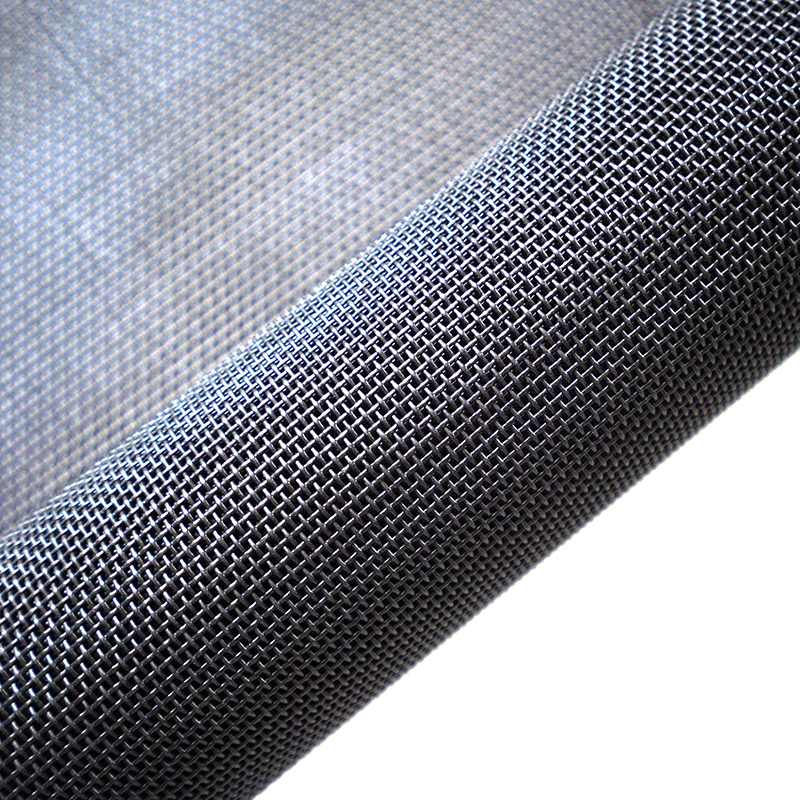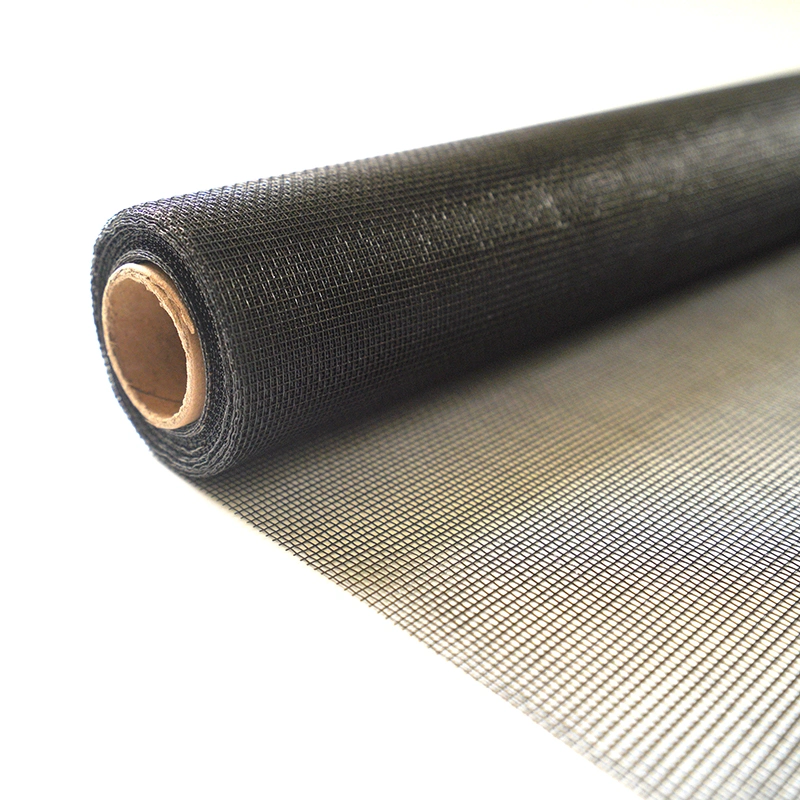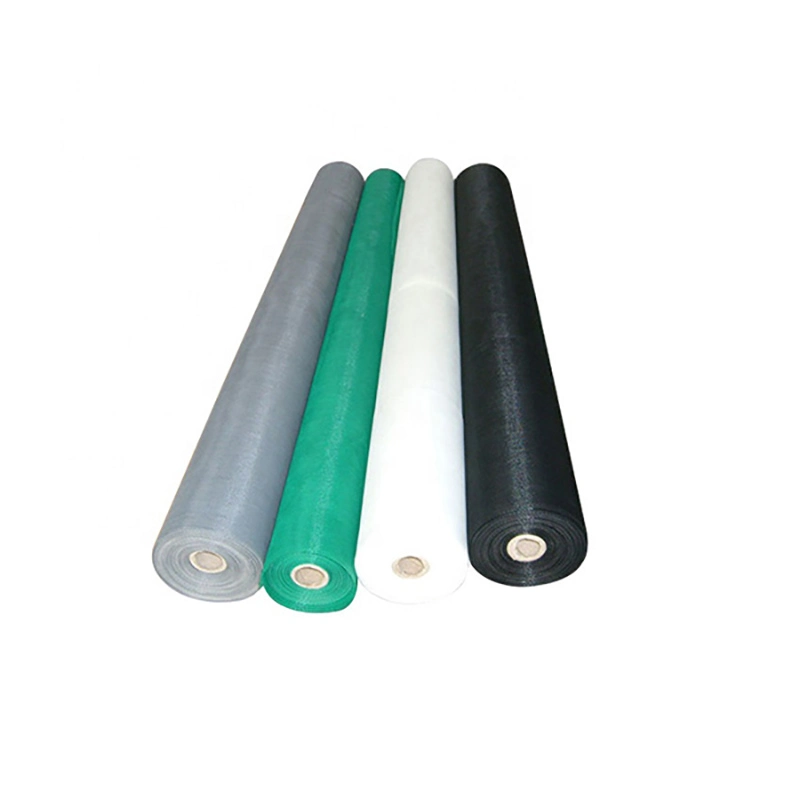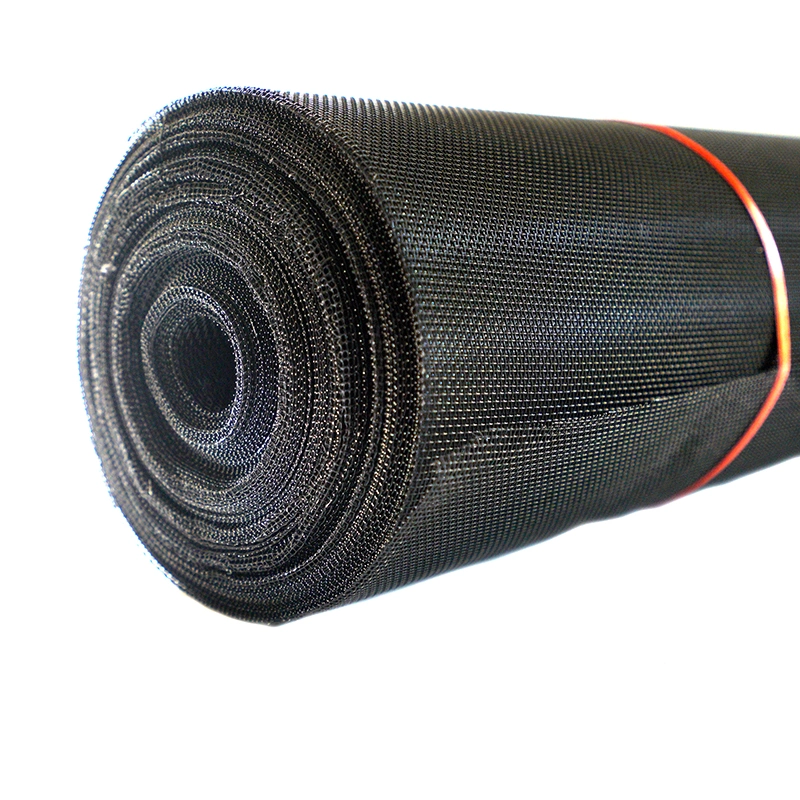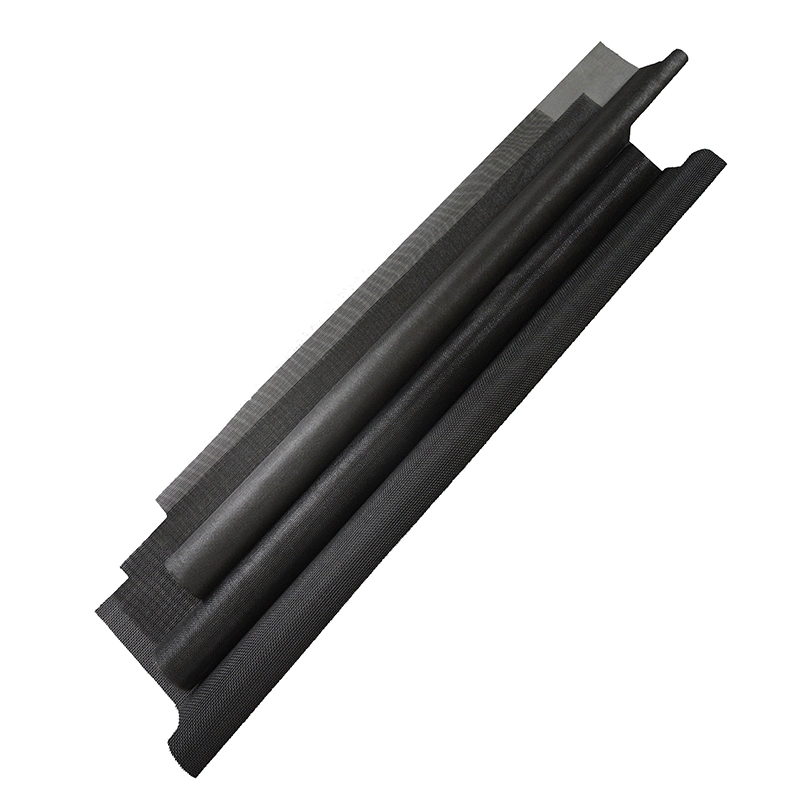 How to Replace Screening

Tools & Materials Required: Screening at least 5 cm wider than the frame; Flat-head Screwdriver; New Spline; Screen Tool; Utility Knife
Remove old screen from frame using a flat-head screwdriver. Remove and discard old screen.

Lay new screening over frame on flat surface, overlapping spline groove at least 2.5 cm all four sides. Use utility knife to cut to size.

A: For aluminum screen: use the convex end of screen tool to gently roll screening into the frame groove to crimp screening.
B: Using concave end of screen tool, insect spline at one corner and roll into groove over screening. Place hand on screen surface to hold screen straight. Roll spline into groove on all four sides.
4. Trim off excess screening with utility knife on outside edge of the spline groove.