HTLE Features :
HTLLE is self regulating heating cable . It can be used for pipe heating ,snow melting roof gutter de-icing .
You can use it in the residential application and commercial application .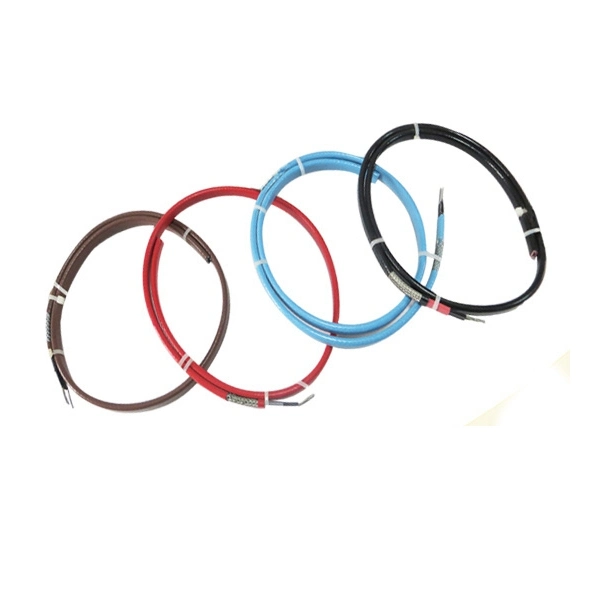 HTLe increases or decreases the heat output in a self-regulating way depending on the ambient temperature variation, so a thermostat may not be necessary in some applications and it will never overheat or burnout even when overlapped itself.

With optional outer-coating, the heating cable is resistant to watery, inorganic chemicals and protects against abrasion and shock damage.

H

TLe suits for the use in explosion-hazardous areas up to a maximally admissible work-piece temperature of +65ºC.



Jiahong provides termination, power connection, splice, tee and the end seal kit play an important role in installation time reduction and does not require any special skills or tools.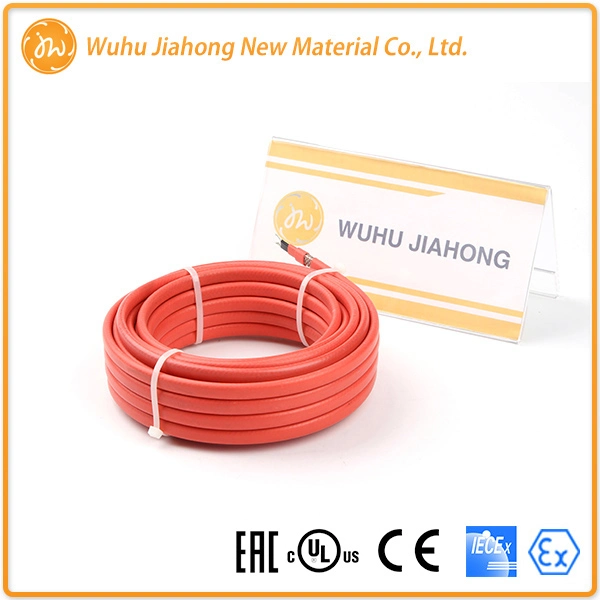 Areas of application:

HTLe is a UL listed self-regulating parallel heating cable (heating tape) designed for residential, commercial metal, plastic pipe freeze protection and roof and gutter de-icing applications.

It is ideal for use in maintaining fluid flow under low ambient pressure and temperature. Freeze protection and low watt density process temperature systems such as pipelines, fire protection, process water, dust suppression systems, hot water and structure de-icing are typical applications for this product.

A UV stabilized thermoplastic elastomeric over-coating is provided tocover the braid for wet and dry applications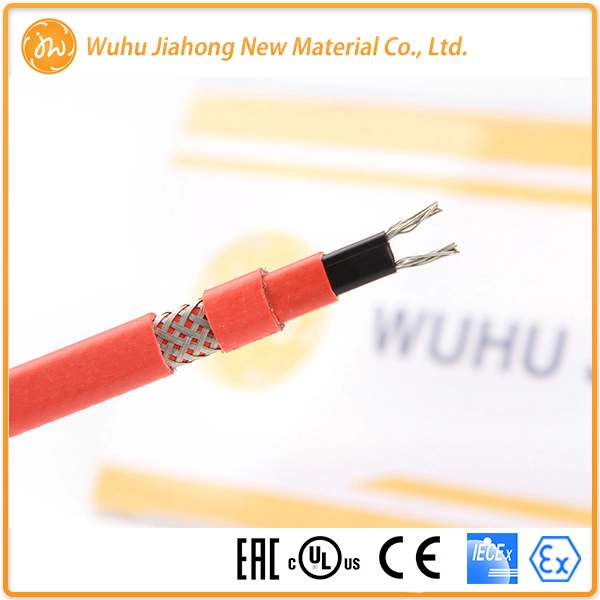 You will find the product can meet your requirement .
How about the production capacity ?
We are the supplier of Home depot ,Grainger and GE . As usual ,we just need 10 days for a 40HQ .
Choose Jiahong will make your business booming .



Why Jiahong ?
We, Wuhu Jiahong New Material Co., Ltd, lie in Electrical Apparatus Components Industrial Park , is the only one new high-tech enterprise which can produce both under floor heating cables and self-regulating heating cables in China since 1986.
Our main products are various of self-regulating heating cable and underfloor heating cable. We have a series of advanced testing equipment to ensure our quality and a special development team.
Choose Jiahong will booming your business .
Jiahong is the only one supplier in China use the imported insulation material .