Product Description
1.Introduction
RCI-601P is a high performance underground metallic pipe locating system.It consists a transmitter and a receiver, can be used to do route tracing, pipe exploration and depth measurement of the underground cables and metallic pipes.It can also be used to identify target cable from a bunch of cables,locate the pipe insulation damage and part type cable fault.
2.Product Pictures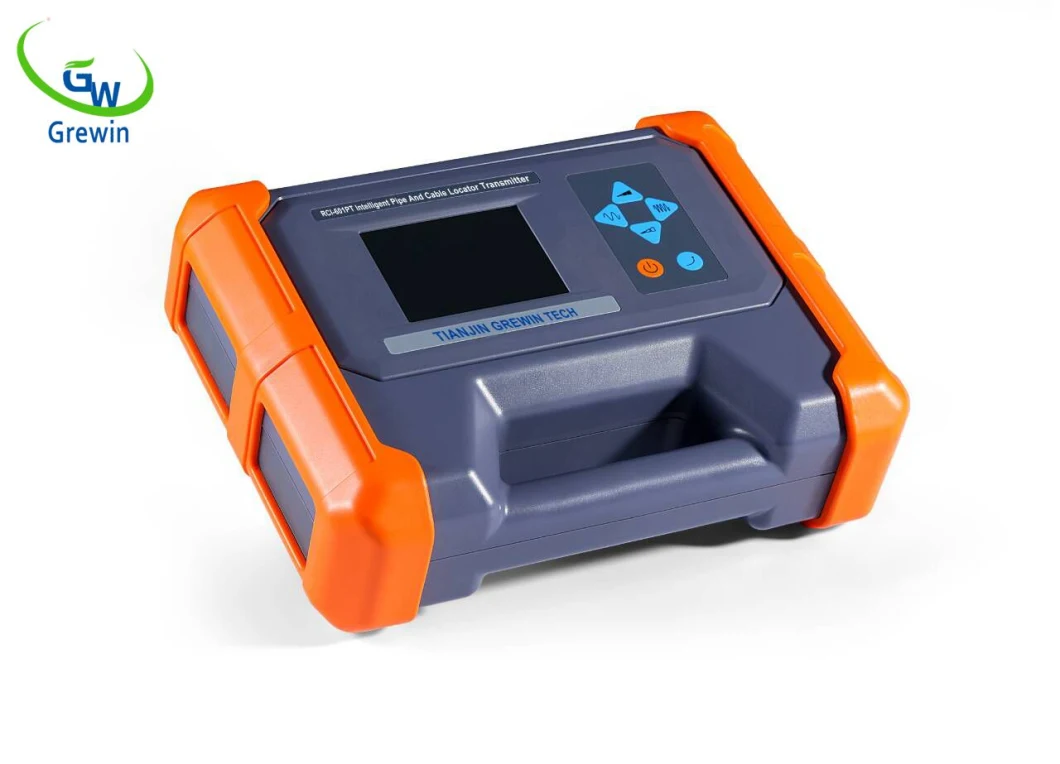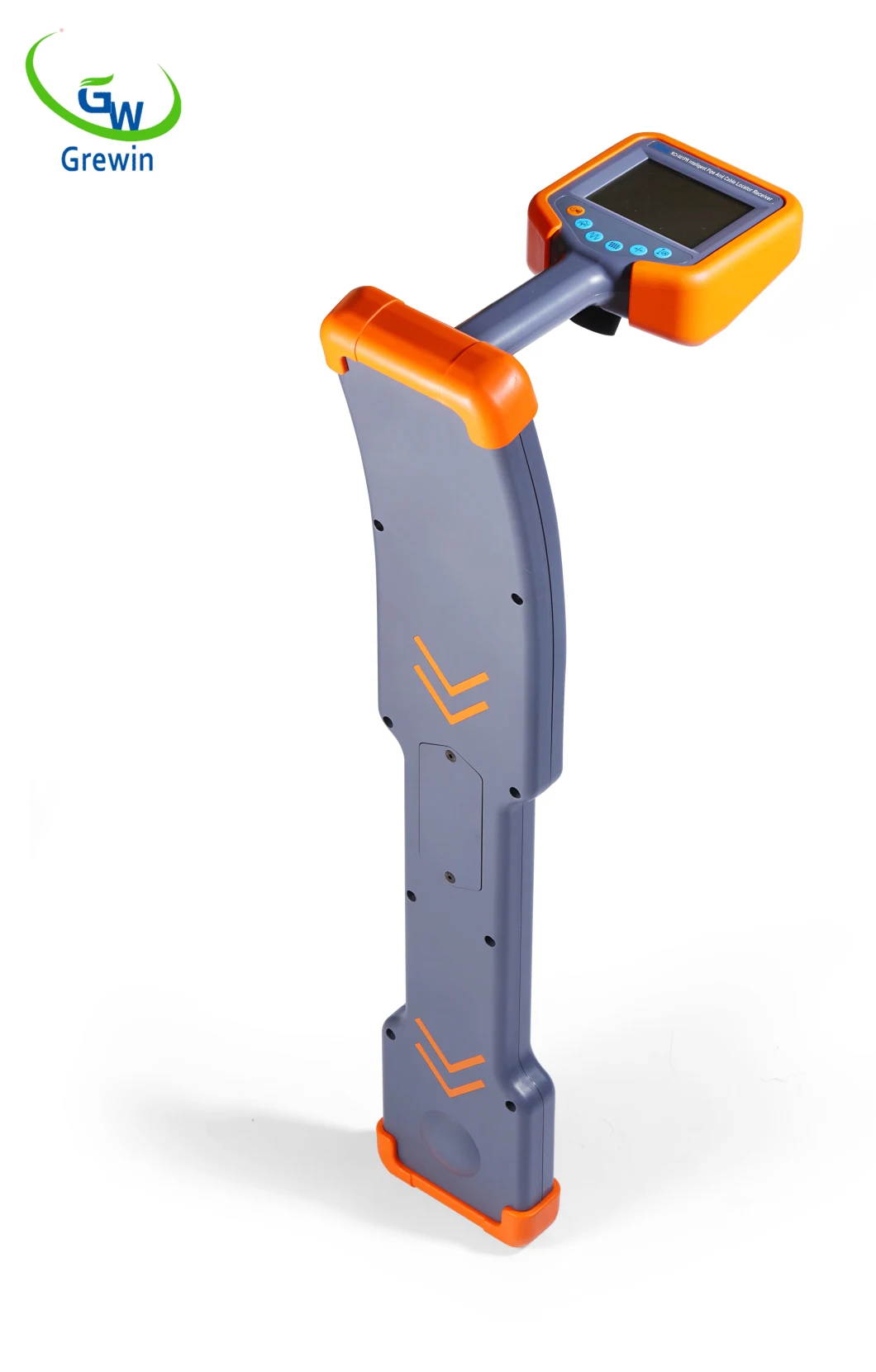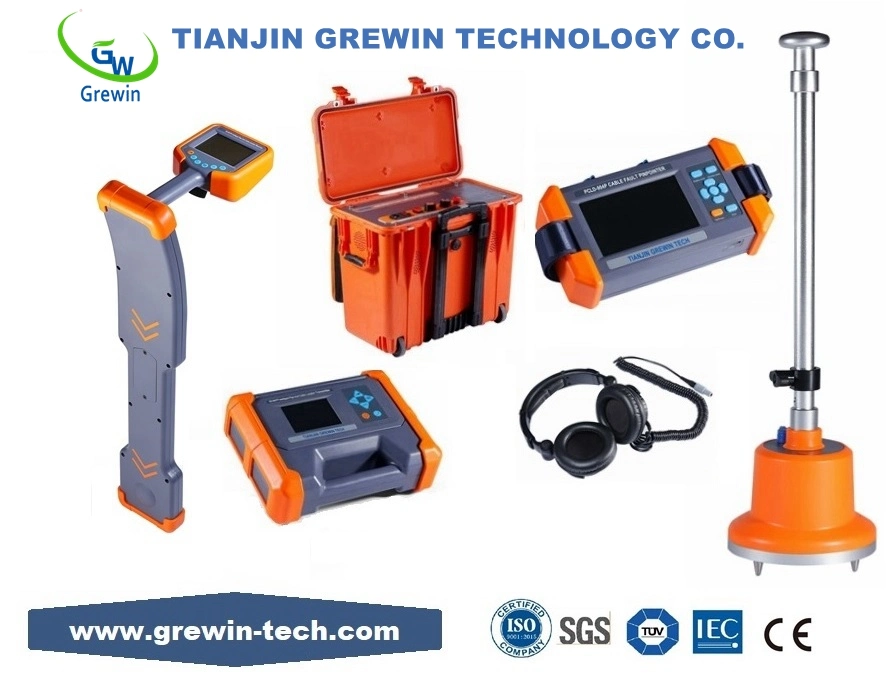 Along with the low-voltage pulse reflectometry, our systems implement advanced high-voltage pre-location technologies that allow to determine the distance to faults of various types with a minimal harmful effect on the cable lines.
High level of safety during the testing with our cable test vans and mobile systems is ensured by built-in protection against overcurrent, overvoltage and overheating, as well as by the use of a continuous grounding monitoring, vehicle door closure sensors and self-health check monitoring.
High speed sample system and high bandwidth input circuit are integrated in the tester to get the exact reflection curve of signal so that the distance of fault point to signal sample point can be calculated in high accuracy and high resolution Special sound location tester configuration can be applied to locate the fault point more exactly.
The cable fault tester is suitable for measuring power cables, high-frequency coaxial cables, local telephone cables, street lamp cables, low-resistance of short-circuit, open-circuit disconnection faults, and various materials of various materials with different cross-sections and different media. Leakage and high resistance flashover faults.
A powerful cable management system that automatically generates test reports.
It can test a variety of 35KV under different voltage grade, different sections, different media and all kinds of material of power cable faults, including: open circuit, short circuit, low resistance, high resistance, high resistance leak flashover fault.
It can be any cable length measurement of radio wave propagation in the known speed.It can test the power cables buried path and buried depth.route tracing evaluation of electric lines and cables.
3.Function features:
Compass display: to display pipe position directly.
Left/right arrow indication: use the left/right arrow to indicate the pipe position when route tracing.
Right/wrong indication: real-time test the pipe current direction to indicate tracing result and avoid the nearby lines interference.
Real-time depth measure and current measure.
History curve display: to display the signal variation directly.
Cable Identification: Clamp (optional) identification and sensor identification. Clamp identification can precisely gives accurate result. sensor (optional) identification could be used when the Clamp identification is not applicable.
Grounding fault location: Use the A frame (optional) to pinpoint the pipe insulation damaged points against the ground. No need to do zero set and the arrow will point to the fault point direction.
Digitization high accuracy sampling and processing,narrow receiving pass band to rise the anti-interference capability and suppress power interference and harmonic interference from nearby running cable and pipe.
Multiple locating frequency: active detection and passive detection.
Multiple signal output mode: Direct connection output, Clamp Coupling input, Radiation output.
Big capacity Li-on batteries series,support auto power off when low battery or long time no operation
Solid case and light weight easy to carry
4.SPECIFICATION Transmitter:
Output: Direct Connection output, Clamp Coupling Output (optional), Radiation output.
Output Frequency:
640Hz (complex frequency), 1280Hz (complex frequency), 10kHz, 33kHz, 83kHz.
Output power: max. 10W, 10 levels adjustable, auto impedance matching.
Direct connection voltage: max. 150Vpp.
Overload and short circuit protection.
HMI: 128X64 LCD.
Power supply: 4 X built-in 18650 Li-on batteries, standard 7.4V, 6.8Ah.
Receiver:
Input: Internal receiving loop, Clamp (optional), sensor (optional),fault locating A Frame (optional).
Receiving frequency:
- Active frequency: 640Hz,1280Hz,10kHz,33kHz,83kHz
- Power frequency: 50Hz/60Hz,250Hz/300Hz
- Radiation frequency passive frequency: center frequency 10kHz, 33kHz, 83kHz
Pipe detection mode: wide peak method,narrow peak method,valley method
Cable identification mode: Receiving Clamp (optional) intelligent identification and sensor (optional) identification
HMI: 320X240 LCD
Built-in battery: 2 X 18650 Li-on batteries, standard 7.4V,3.4Ah
Other:
Volume: transmitter 270x220x85mm,receiver 700x270x120mm
Weight: transmitter 2.2kgs, receiver 2.2kgs
Charger: input AC 100~240V,50/60Hz,output DC8.4V,2A
Temperature: -10-40ºC,humidity 5-90%,elevation <4500m
Company introduction


1.certification
We have passed ISO9001:2015,CE,SGS approval and IEC report



2.Company profile
Tianjin Grewin is concentrating on transformers for 20 Years and complianted by ISO9001:2015,CB,IEC CB,CE etc.We're always pay great attention to its business philosophy "Quality and Honesty First".Grewin is specialized in the design and manufacture of wound components such as transformer,current sensors, chokes etc .windely used in communications,electronics,meters,industrial control,medical equipments and other fields.We are also a provider of power meters and instruments locators. 85% of its products exported to America, Europe, and Asia etc.We sincerely invite you to join us to create a bright future.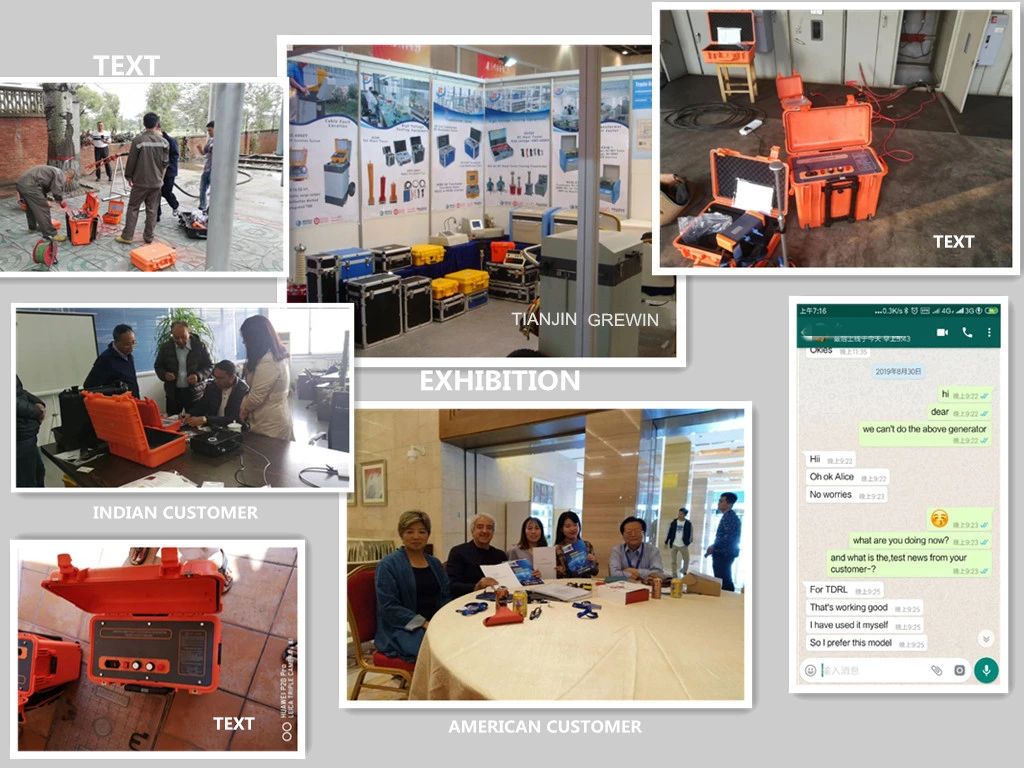 3.Terms of Shipment:
Within 10 working days after received related prepayment or L/C.

4.Payment terms:
(1)T/T 100% or 50% deposit by T/T in advance, balance amount to be paid 7 days before
delivery.
(2) By irrevocable L/C at sight, to be issued immediately against confirmed order.
(3)Payment by T/T, if order amount is less than USD 20,000.

5.Warranty:
(1)We provide 1 year warranty.
(2)If the product is defective, please notify us within 3 days of delivery.
(3)All products must be returned on their original condition, in order to qualify for a refund or exchange of goods

6.Why choose us?
Quality and honest first!
A. Flexible service for diffierent transformers with high efficiency performance.
B. Over 40 years experience of transformer designing and producing.
C.100% test of every single product we produce from incoming material checking.
D. UL, CE, ISO9001:2008
E. We offer custom-made transformers, OEM and ODM are welcome
F. We deliver the quality you expect at consistently competitive prices
G.Transformer quality lifetime:10 Years.
H.Specialty Sales service:5 -10 Years

7.Flow chart of trading activities:
| | | |
| --- | --- | --- |
| NO | Step | Days need |
| 1 | Request for quotation | 1 day |
| 2 | Making quotations | 1 day |
| 3 | Offer and counter offer | 3 days |
| 4 | Sending and receiving samples | 3-10 days |
| 5 | Sample confirmation | 3 days |
| 6 | Placing a firm order | 1 day |
| 7 | Paying and receiving the down payment | 1-4 day |
| 8 | Factory production & Quality inspection | 15-20 days |
| 9 | Paying and receiving the balance | 4 days |
| 10 | Delivery of goods | 1 days |
8.contact
Tianjin Grewin Technology Co.,Ltd.

Web:transformer.en.made-in-china.com
Address: 2# MeiNian Plaza No.16 DongTing Road,Hexi Distr,300222,Tianjin China.