Anywher & Anytime Projection
Volto projector can be used everywhere in your life, no only the movies but also the video games, playing music. It can also be mounted to the ceiling easily.
Portable fashionable design, light weight could be carry to every place you like.Portable fashionable design, light weight could be carry to every place you like.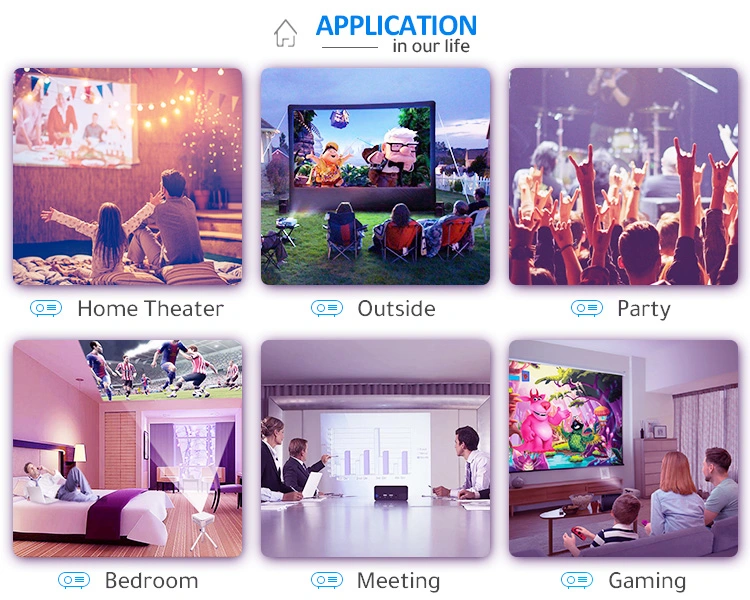 Flexible Multimedia Connectivity
It's also possible for you to connect this video projector with PCs, Laptops, DVD player, Micro SD card and USB flash drive and enable excellent playback of films, videos, games, photos, and TV programs. The included HDMI & AV cable is the perfect solution for them.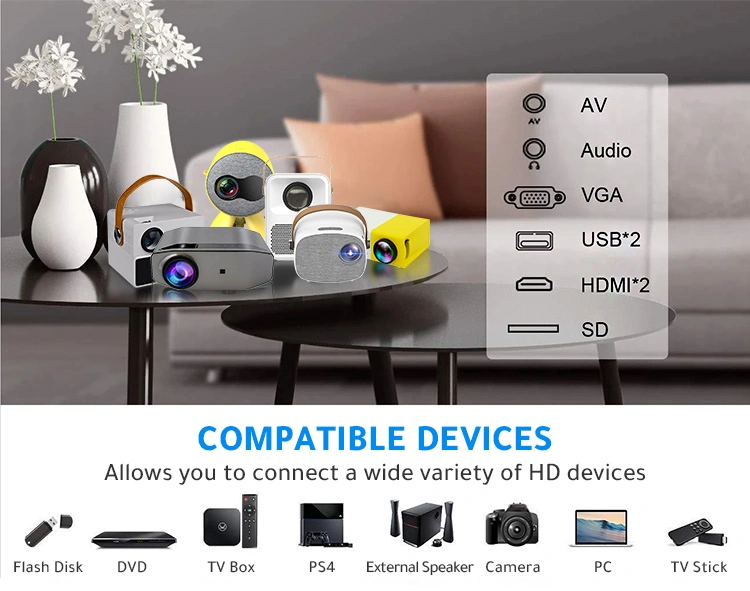 Volto Projector Input/Output Connectors/interface

Inputs/Outputs

1 x HDMI

(HDMI Type-A)/ Audio, Video Input such as TV Stick / Laptop / DVD / PS3 / Sony PS4 /Xbox / TV box

1 x AV

/Audio, Video Input such as TV, Video devices

1 x Audio port

1/8" / 3.5 mm Mini Headphone Output

1 x VGA

Input connection to PC

1 x Micro SD card

Input

1 x USB 2.0

(USB Type-C) Audio, Video Input

1 x USB Type-A 5V

,Power Video Input/Output

Supported Audio File Types

MP3, OGG, WAV, WMA

Supported Document File Types

TXT

Supported Photo File Types

BMP, GIF, JPG

Supported Video File Types

AVI

Supported Languages

English French German Italian Japanese Korean Simplified Chinese Spanish etc. 23 countries
Advanced Fan Cooling System
Volto
projector for laptop adopted the latest dual fan cooling technology, run the projector quietly. The powerful noise-reducing makes the noise of ours lower than the other comparable LED projectors and make it easy for you to enjoy the joyful time with your family.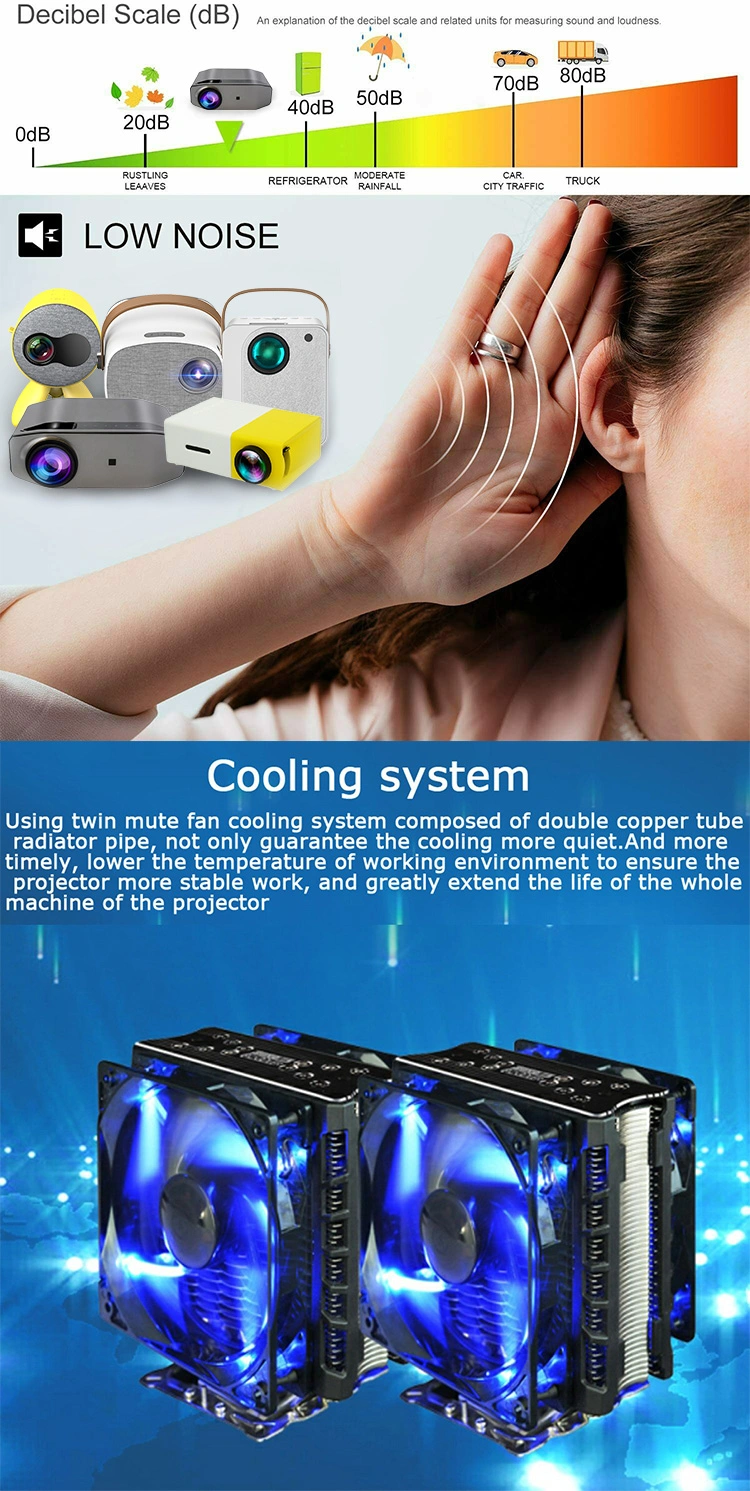 Adopt new generation LED light source bulb which is more energy-saving than LCD projector, I
t is good for children and protect eyes from harm. The LED light of Volto projector provides the Diffuse reflection imaging , which can protect you and your kids' eyes. It's definitely the best choice for your home theater entertainment.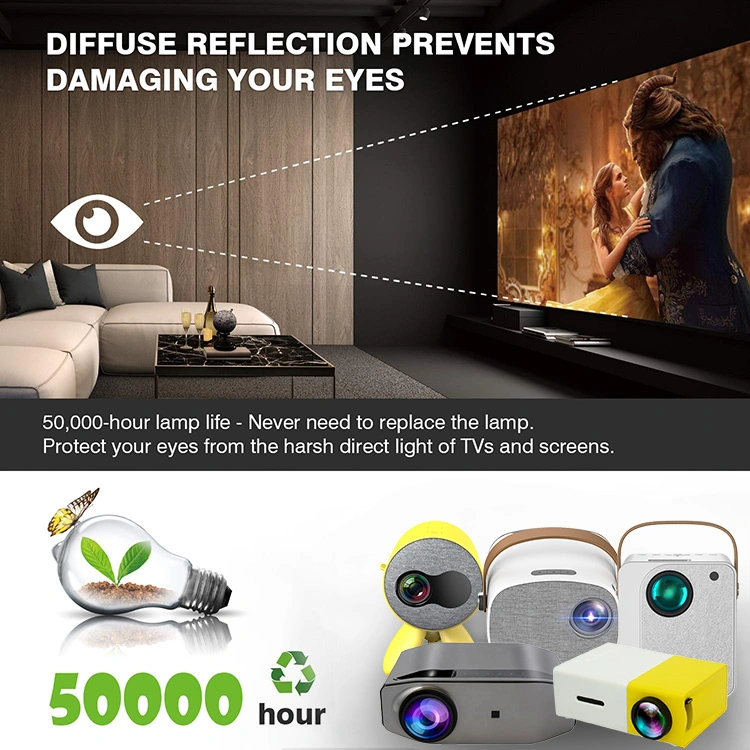 The Diffuse reflection imaging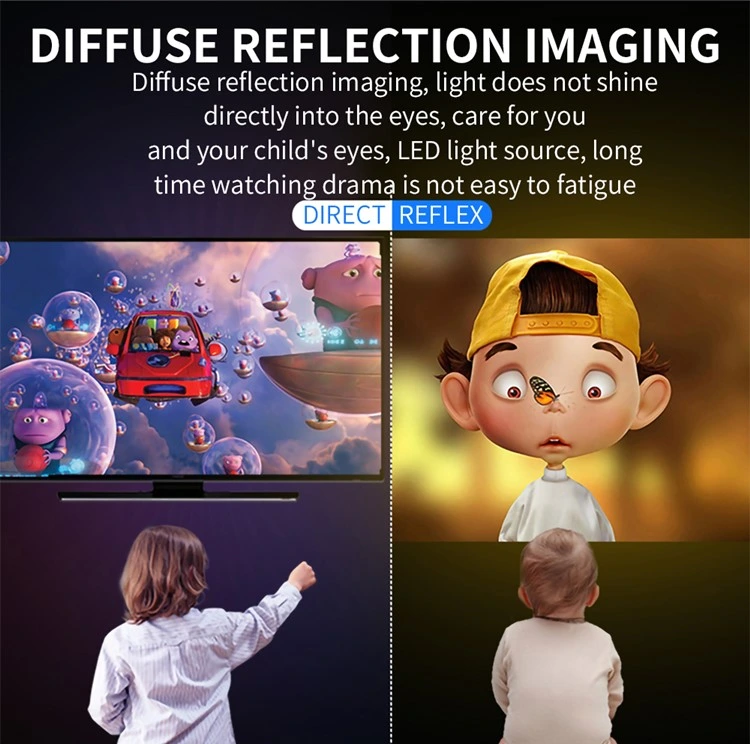 Volto projector meets any of your needs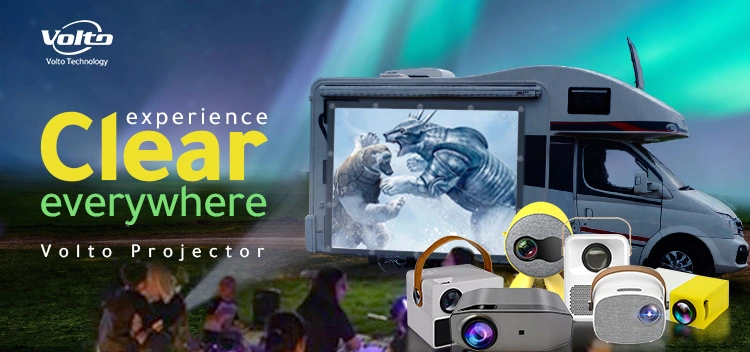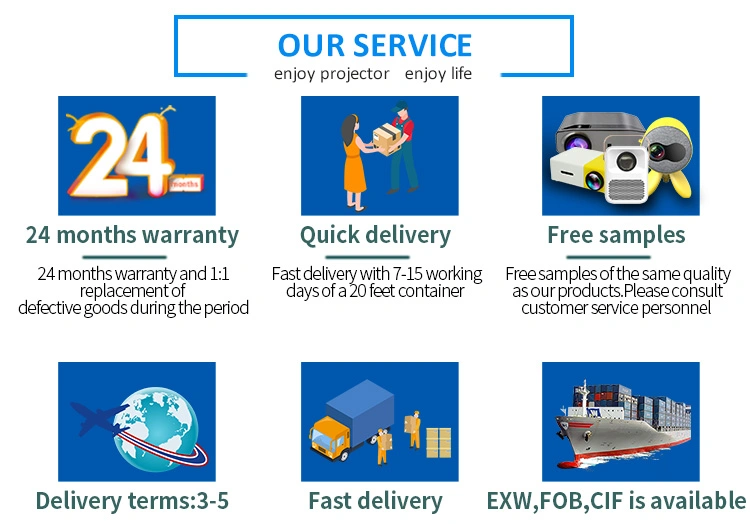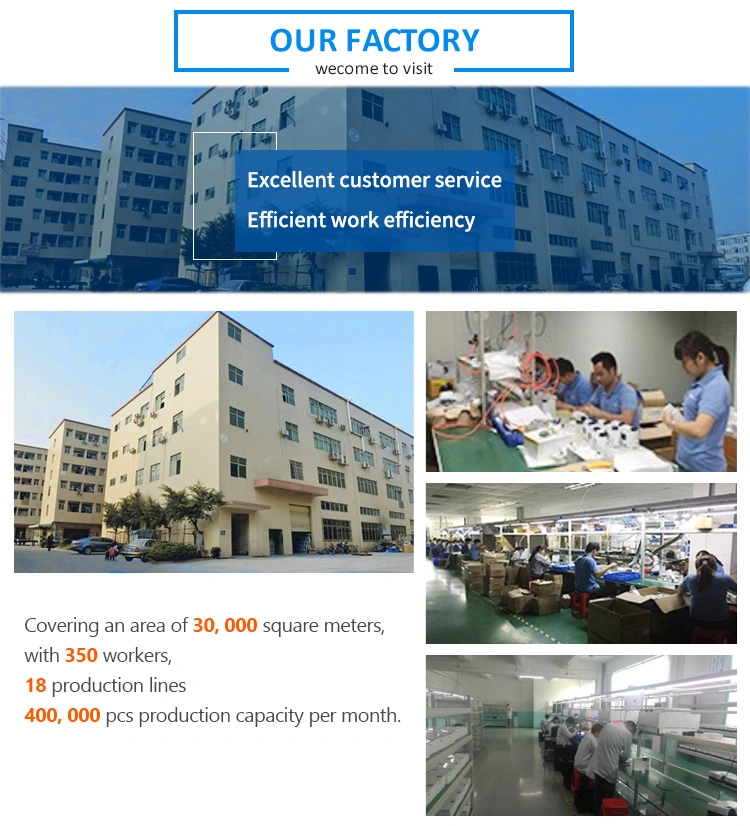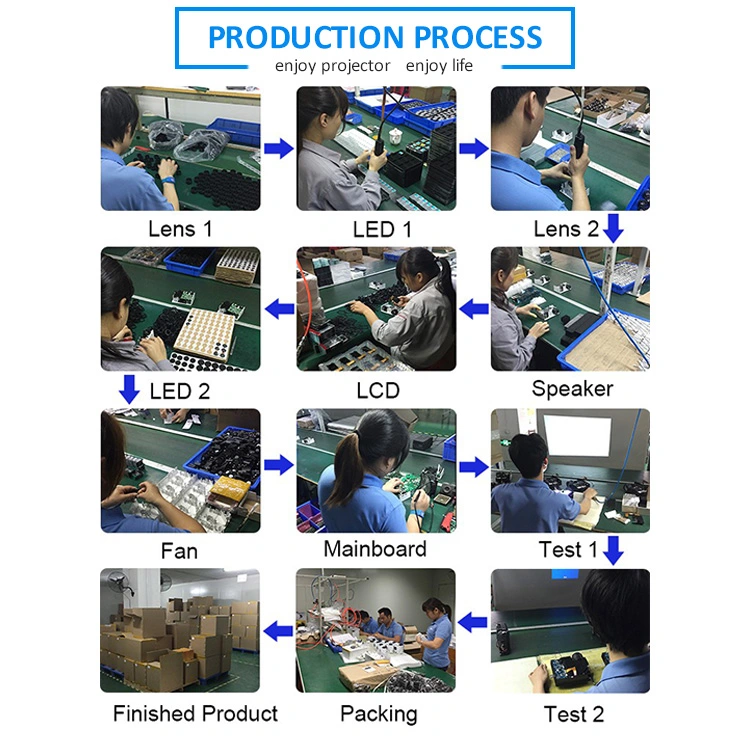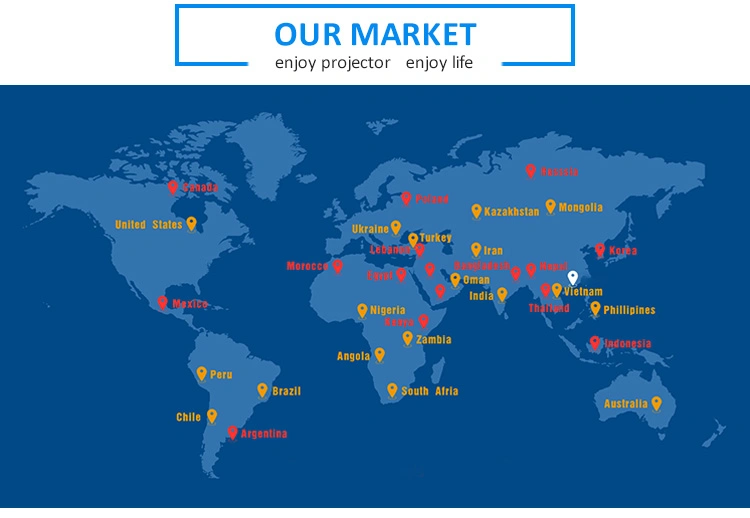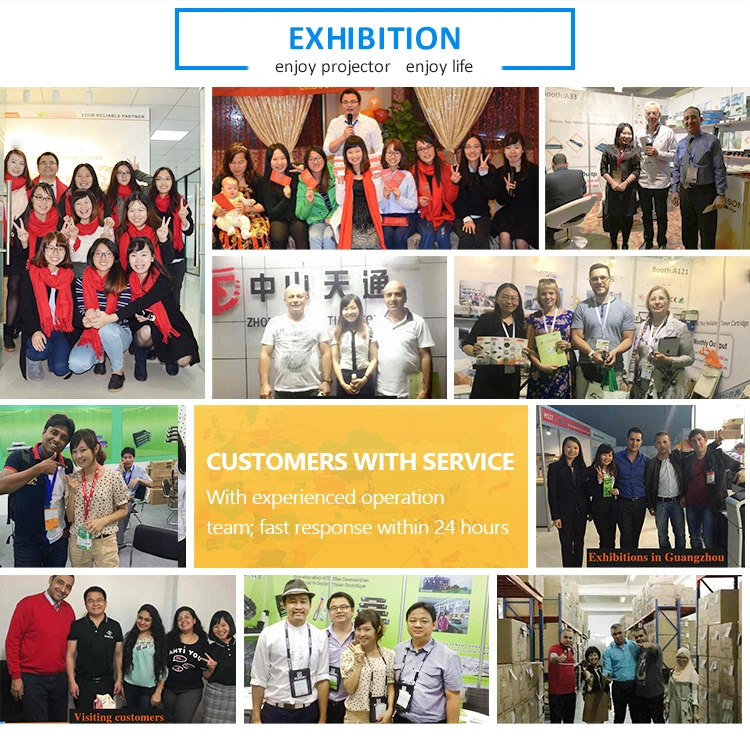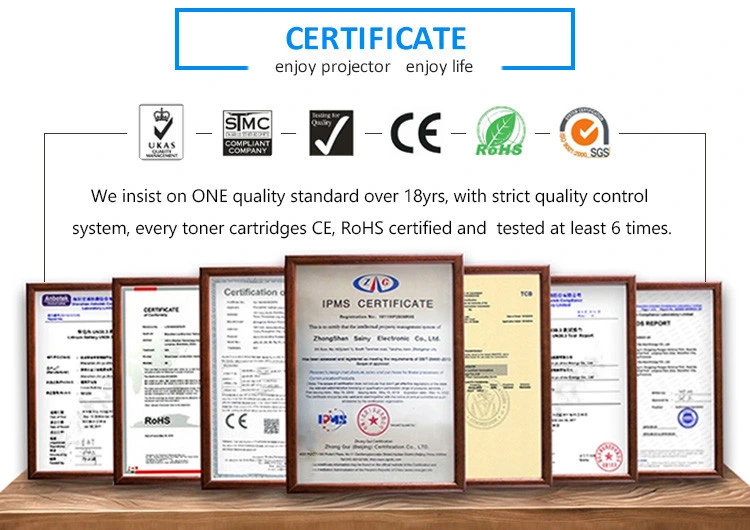 FAQ
Q1 What is the delivery time?
A1: Sample orders, we always have stock. Can be shipped immediately; bulk ordering, it takes 14-30 days
Question 2: What is your minimum order quantity?
A2: Conventional products are always in stock, and the minimum order quantity is 1.
Your own OEM/ODM design, the MOQ is based on your requirements, and the specific MQO is determined through negotiation
Q3 What is your guarantee?
A3: 1 year.
Q4: What about the goods?
A4: We will transport parcels by EMS/DHL/UPS/TNT/sea.
Question 5: What should I do if I find that the product is of poor quality or damaged?
A5: If you are not responsible for destroying them, then we will
Replace it for you without any additional cost. The product warranty period is 1 year. If you have questions about after-sales products, please
Welcome to contact us.