Company Information
Welcome to visit: WENZHOU JOIE MACHINERY CO.,LTD.
Are you looking for ?
1.Horizontal flow wrapping machines/HFFS
2.Vertical packing machines/VFFS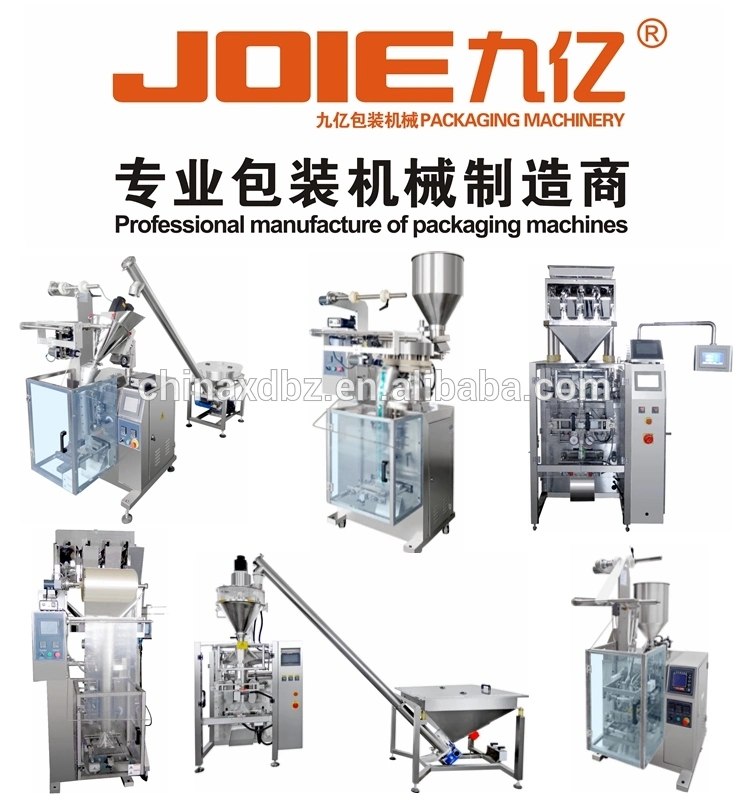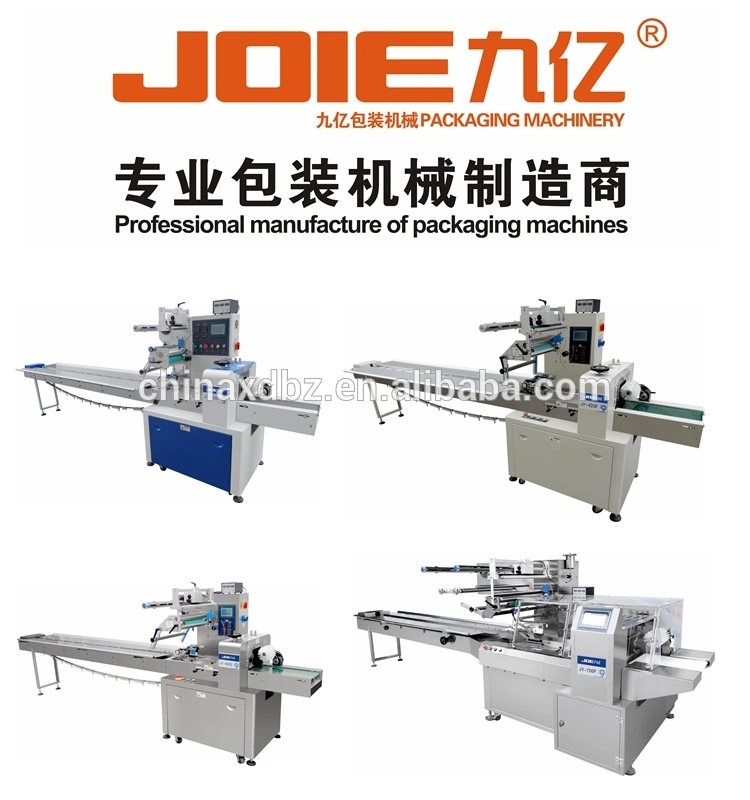 Product Introduction
Automatic vertical filling and packaging machine VFFS is automatic filling,weighting,bag making,sealing machine which widely use for various kinds of:
Granule products: like sugar, salt, peanut, round candy,popcorn, snacks, chips,rice, dry fruit etc.
Powder products:like milk powder, flour, coffee powder, soybean powder, medicine powder etc.
Paste and Liquid product:like hair shampoo,body shampoo,ketchup,honey sachey,tomato sauce.
Why Choose JOIE VFFS?
Equipped with SIEMENS TOUCH SCREEN&SEIMENS PLC control system;

Full stainless steel 304 machine construction for Food standard/GMP staindard;

Smart HMI program;it is easy to operate;

Different shape of bag sealing such as back sealing/3 or 4 side sealing sachet;

High accuracy filling and weighting system for different products;

High precision bag making size

(error is less than 1mm) with

Adjustable bag former;
Machine Details
Whatever you want to pack, we always have the best machine to offer!
Model

JEV-300

/400/420 for granule

JEV-300

/400/420 for liquid

JEV-300

/400/420 for powder

Bag-making length

30-190-250-300-380mm

30-190-250-300-380mm

30-190-250-300-380mm

Bag-making width

25-140-200mm

Packing film width

300-400-420mm

Packing capacity

3-2000 grams

Packing speed

40-60 bags/minute

filling system

volume cup/multi-head scale
piston pump
auger feeder

Sealing type

back sea/3-4 side seal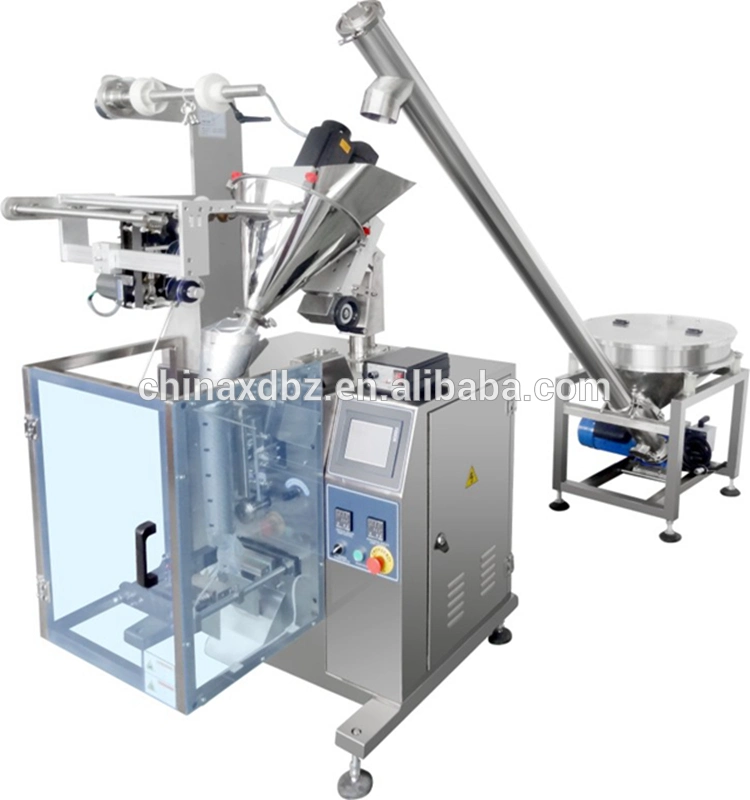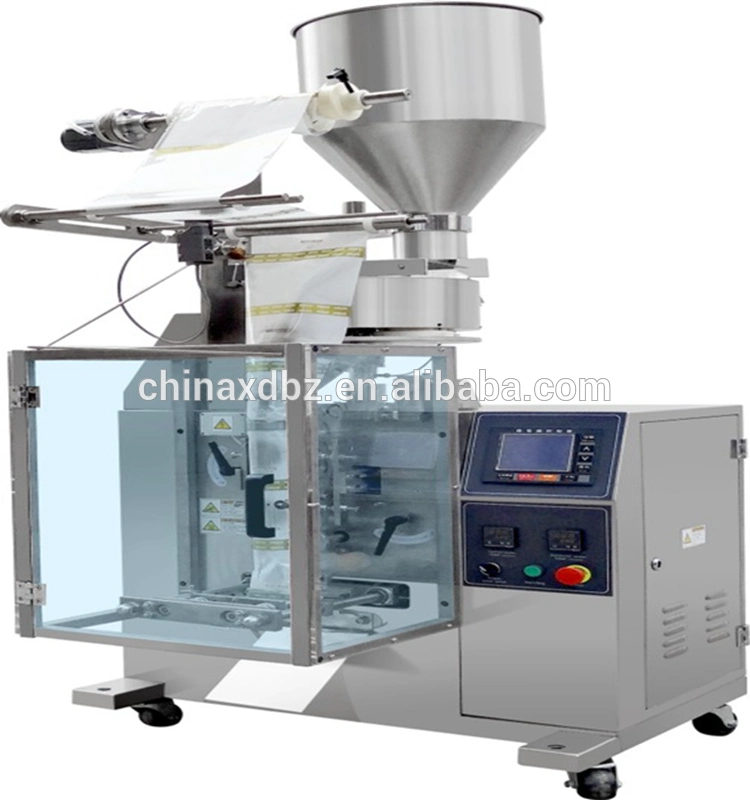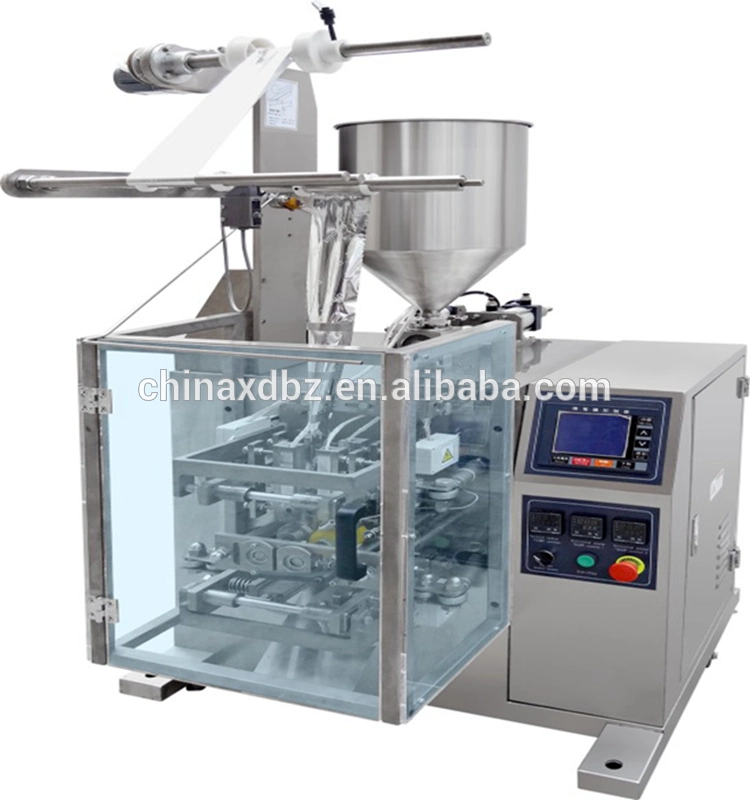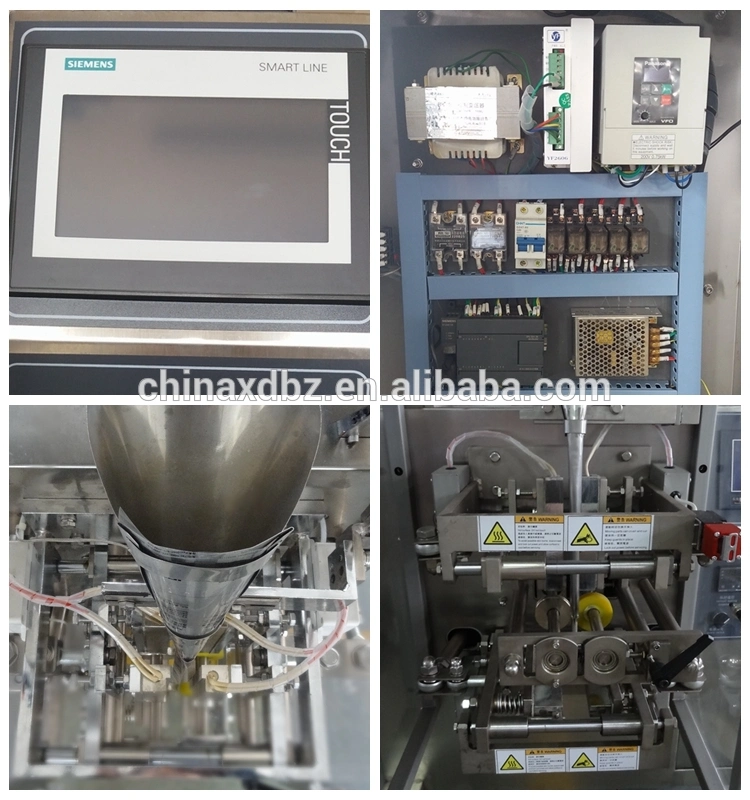 Whatever you want to fill and weight, we always have the best solution to offer!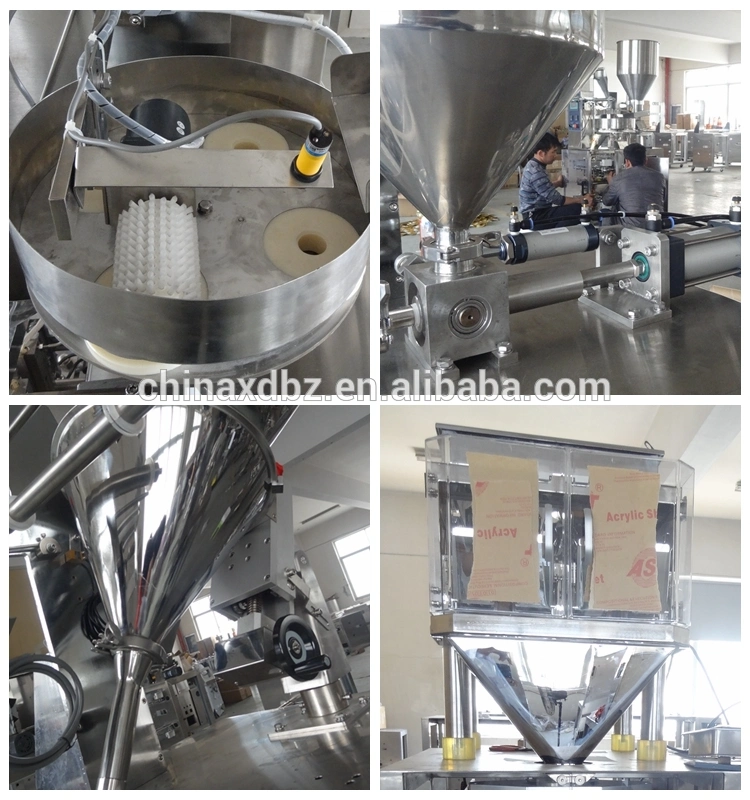 whatever you want to seal, we always have the best sealing to provide!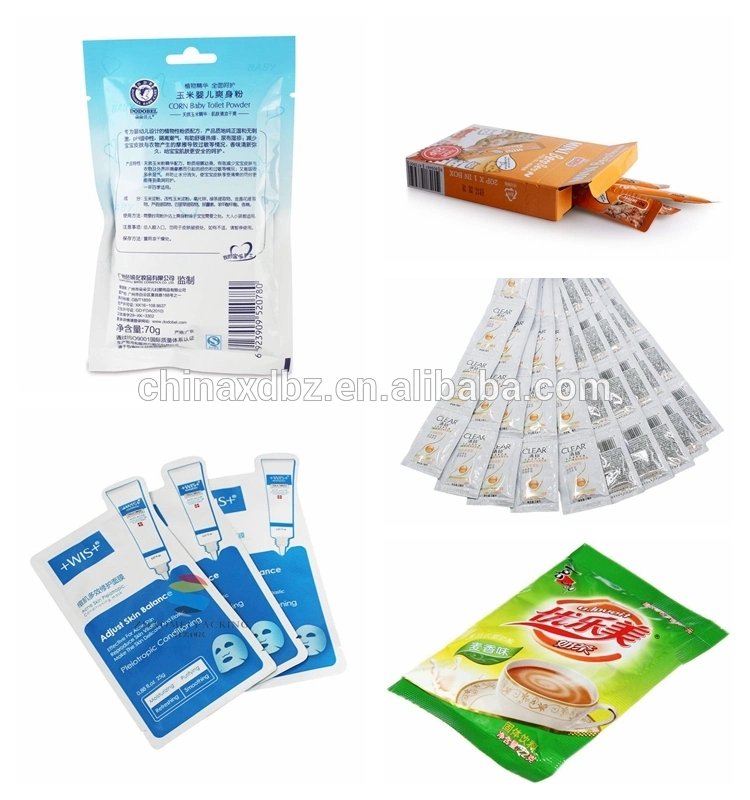 Certifications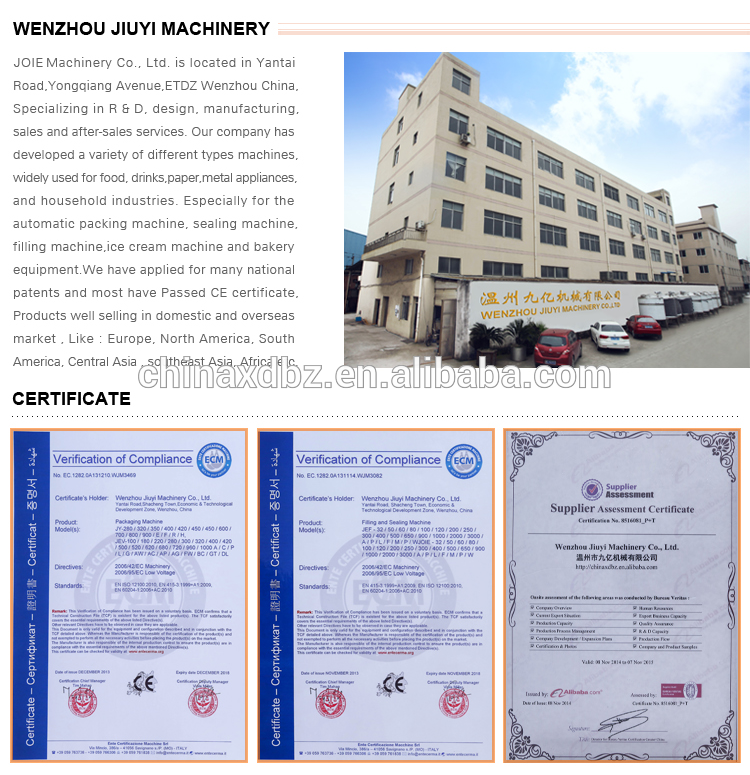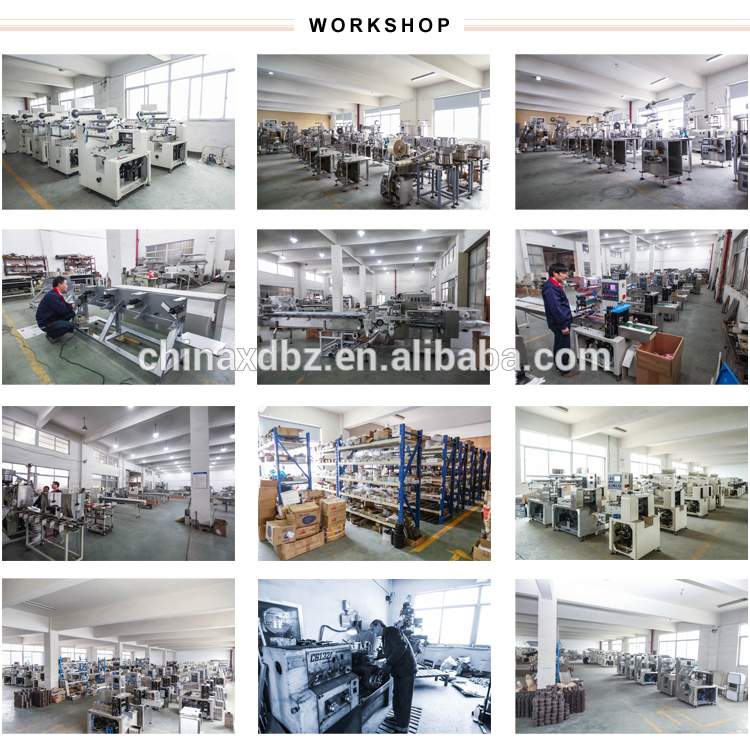 Related Products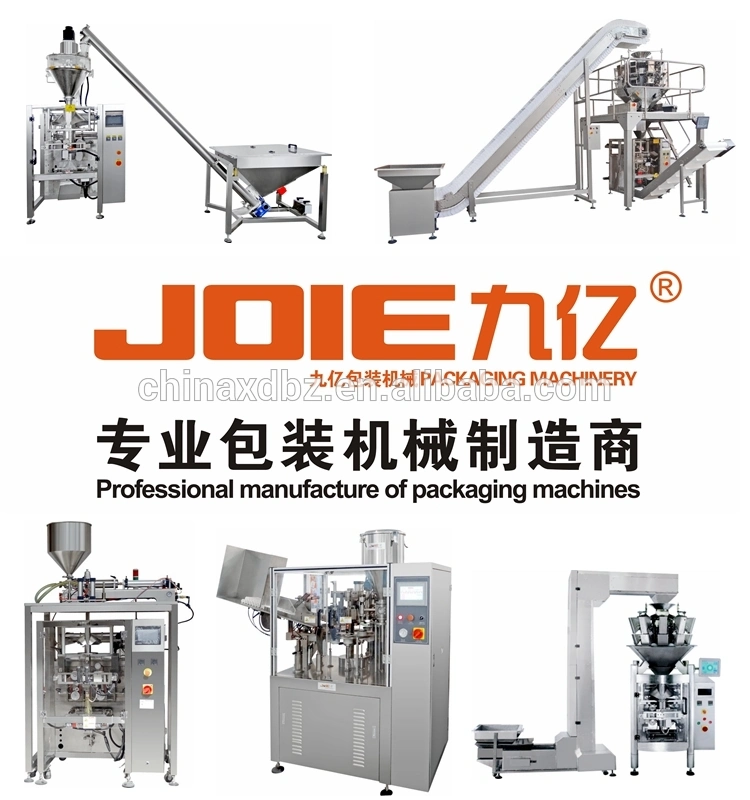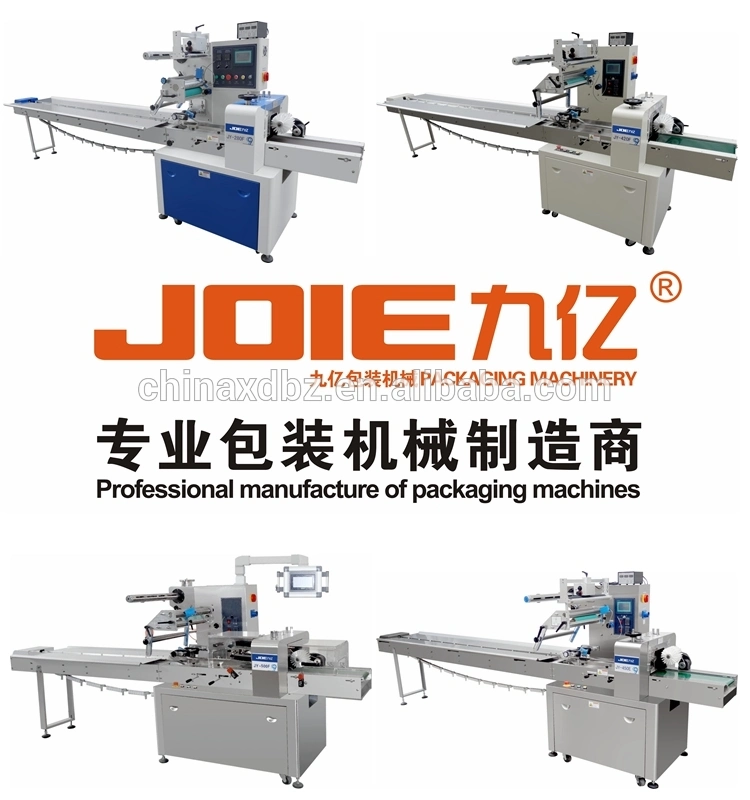 Contact Us
Contact Person:

Mr.Leo

Cellphone: